The Biblical Studies Certificate provides a foundation on which to pursue a major in Jewish Studies or Classics and Ancient Mediterranean Studies (CAMS); or to build a minor in Jewish Studies, CAMS, Religious Studies, Hebrew, or Greek.
Only 12 credits required (4 courses; see below for options)
Focuses on the academic study of both the Hebrew Bible (Old Testament) and New Testament
Supplements other Penn State majors and minors, such as: Art History, Comparative Literature, English, Political Science, Anthropology, etc.
Opens many opportunities for education abroad, archaeological excavation in Israel, independent study projects, and internships
Financial aid available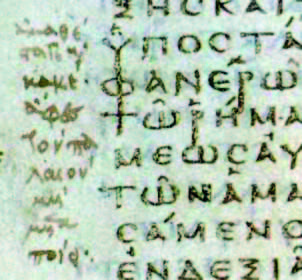 Foundation courses (6 credits, 2 courses):
Intro to the Bible: Old Testament (JST 110/CAMS 110/RLST 110) AND
Choice of: New Testament (JST 120/CAMS 120/RLST 120) or
Jesus the Jew (JST 112/CAMS 121/RLST 121) or
Early and Medieval Christianity (JST 124/CAMS 124/RLST 124)
Elective courses (at least 6 credits, 2 courses):
Jewish and Christian Foundations (JST 4/CAMS 4/RLST 4)
Lands of the Bible (JST 12/CAMS 12/RLST 12)
Prophecy in the Bible and the Ancient Near East (JST 70/CAMS 70/RLST 70)
Canaan and Israel in Antiquity (JST 102/CAMS 102/RLST 102/HIST 102)
Bible as Literature (JST 104/ENGL 104)
Early Judaism (JST 111/CAMS 111/RLST 111)
Apocalypse and Beyond (JST 122/CAMS 122/RLST 122)
History of God: Origins of Monotheism (JST 123/CAMS 123/RLST 123)
Dead Sea Scrolls (JST 153/CAMS 153/RLST 153)
Books of Bible: Readings and Interpretation (JST 425W/CAMS 425W/RLST 425W)
Archaeology of the Near East (JST 420/CAMS 430/ANTH 420)
Biblical language courses, such as Hebrew (e.g., JST/CAMS 151), Greek, Aramaic, and more!